Budbo has been making a buzz for quite a while now with its coin presale. They intend to bring a organized structure to the existing black market practices by offering first-of-its-kind, fully integrated blockchain-based solution for the transparent, standardized and regulated interaction between cannabis useers, dispensaries and couriers.
They already boast of a large base of potential users and suppliers to create a large supply chain platform. Users will be able to access dispensaries close by to pickup strains or products according to their choices.
With California becoming the sixth state to introduce the sale of recreational marijuana, after Colorado, Washington, Oregon, Alaska and Nevada. Massachusetts and potentially Maine are expected to begin sales this year, the Pot industry is set to get a significant boost.
This sets the stage to invest into Budbo right now since their coins are relatively cheaper compared to other Pot based competitors like CANN, THC, POT and DOPE at the moment. This value will only keep going up.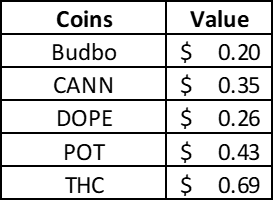 Their Blockchain model is also very impressive as you can see below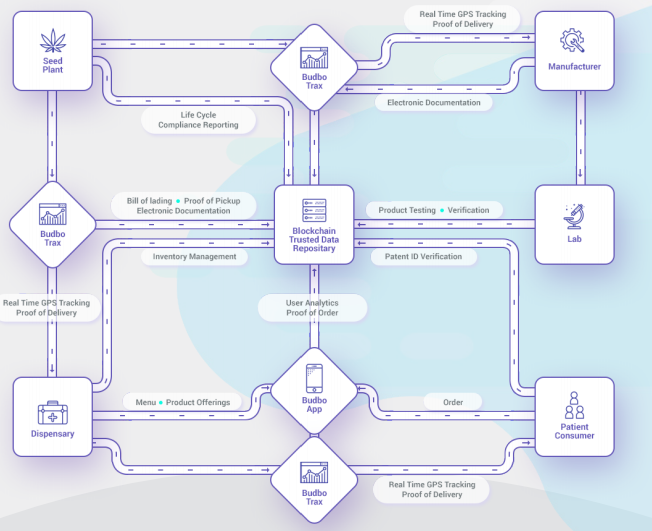 Head over to https://budbo.io to know more about the Token Sale